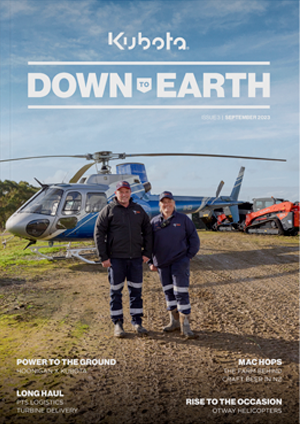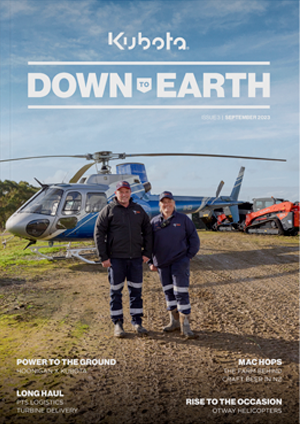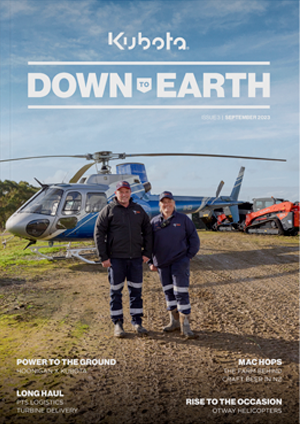 Visit in store to get your printed
copy of Down to Earth.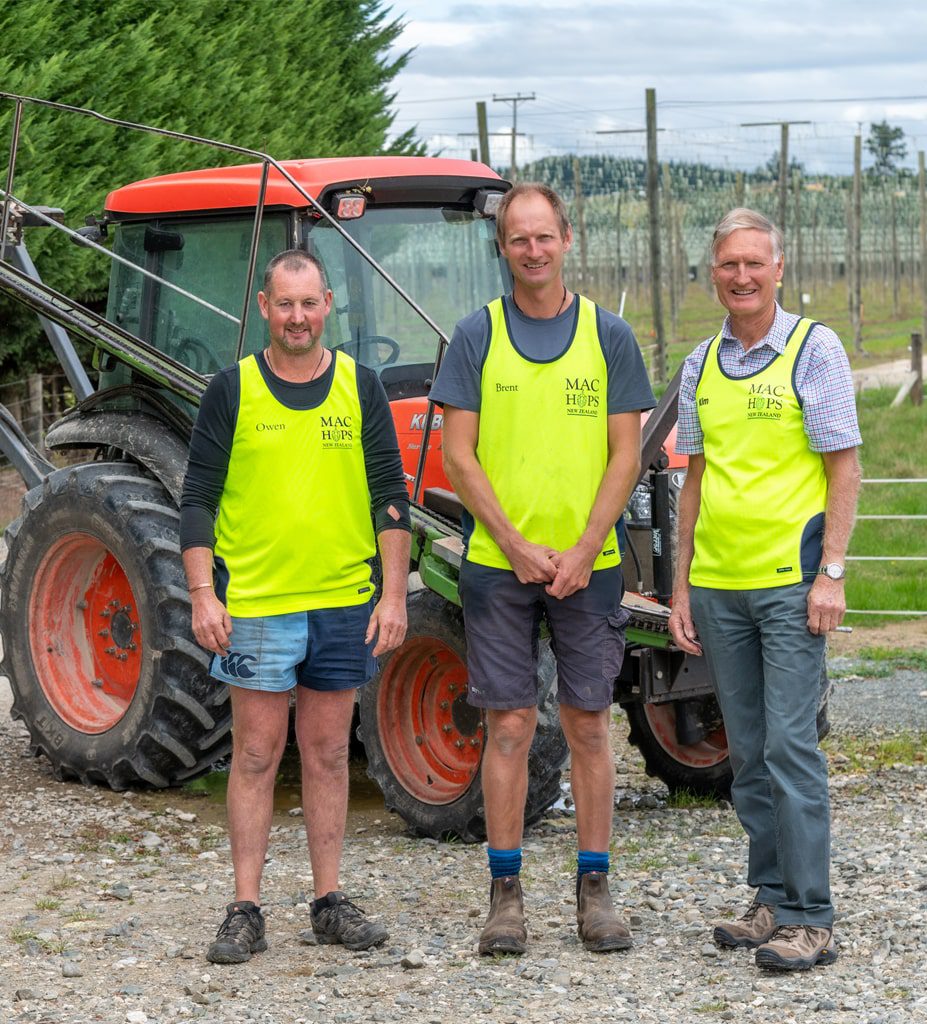 Hop to it
Mac Hops Farm Continues to Grow
5th Generation farm Mac Hops harvest over 130 hectares of hops. Read how their fleet of 6 Kubota Tractors helped them to become on the largest Hops producers in New Zealand.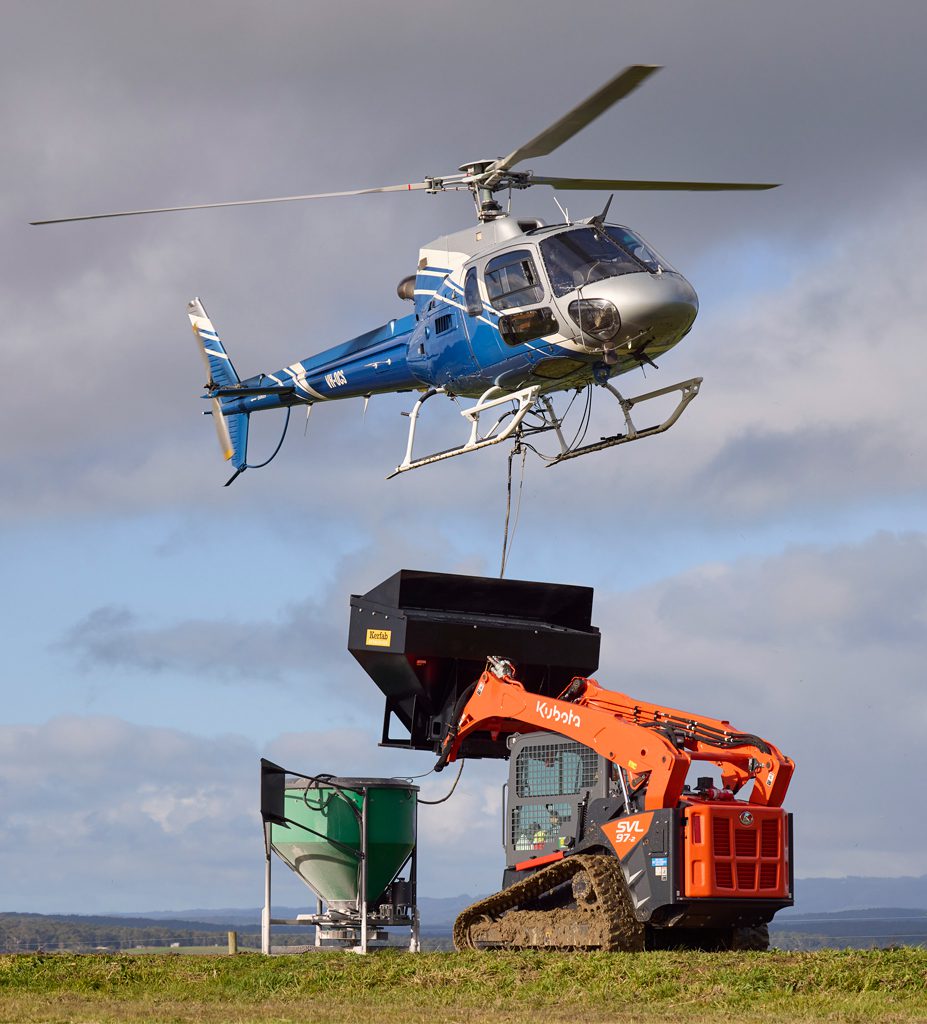 Rising to the Occasion
Otway Helicopters take agriculture to new heights
Rob and his wife Sandy have been servicing Victorian farms from the sky for over 25 years. Everything from spraying, seeding, baiting, spotting and more.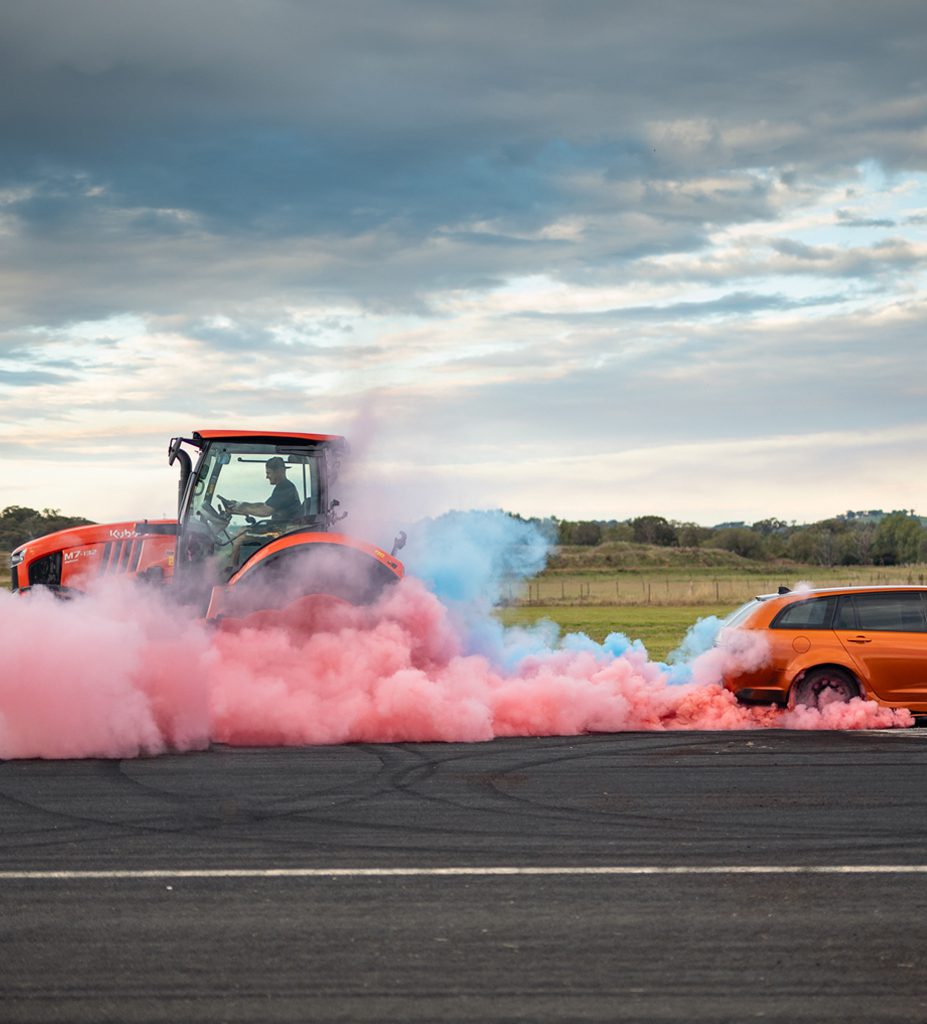 Hoonigan x Kubota
The Ultimate Revheads Head Down Under
High-octane YouTube sensations; Hoonigan visit Australia for for their "This vs That" series, all with help from Kubota. Check out the full story by clicking below.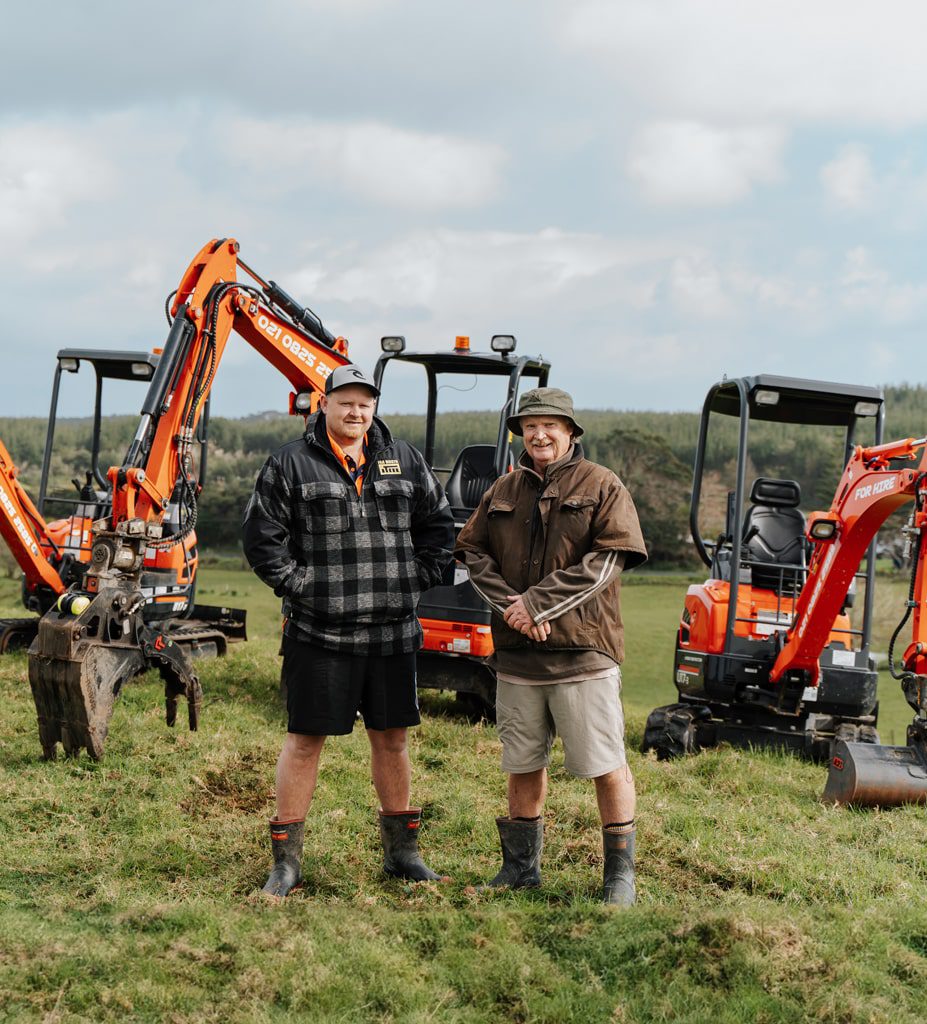 From the Ground Upson
Construction Company built from the ground up
With the pandemic forced closure of Australian borders, Kiwi based miner Kitt had to look for a new job. Read how he built Upson construction from the ground up.